Most years, the Super Bowl is a great opportunity for friends to come together, eat wings and dips and guacamole, and watch an amazing football game... or at least enjoy the commercials. Because of COVID, those gatherings just won't be the same this year.
But don't get down. Because here's the great news for YOU, the company engagement MVP. You can use the Super Bowl as an opportunity to connect the team for a fun, engaging virtual event!
The first weekend of February is a great company internal checkpoint. You've almost made it through the winter doldrums, and you want to power through to the end of the quarter and reengage your team with an energetic boost.
Here's how you can use the Super Bowl as way to engage your team.
1. Tap into the Team Spirit!
No, we're not suggesting you become cheerleaders. Instead, throw an energizing virtual event that taps into that unavoidable Super Bowl Sunday feeling!
- Pre-Game or Post-Game Events
Everyone enjoys some good-natured, healthy competition, so, why not lean into it a little bit?
Here at ZogCulture, we've developed a custom Super Bowl Trivia that's great for teams large and small, and not just for hardcore sports fans, either!
We've also created a fun "whodunnit" mystery game called Who Stole the Super Bowl Rings? where teams work together to crack the case. Both of these games are a great way to spark some fun connections.
You can schedule your event the week before or the week after the big game. Just make sure you find something engaging and interactive, so your team feels excited, cared for, and connected to the company and each other. Everybody wins!
- Super Bowl Game Day Event!
Want to make sure your team feels connected, even if they're watching alone? Give them something to look forward to on Super Bowl Sunday with a super fun Super Bowl Virtual Scavenger Hunt!
Hosted live during the Super Bowl, your team will work together with others in your company to complete Super Bowl-themed challenges that get everyone involved. We've designed the game to be as interactive and fun as possible, so your team feels "together" even while celebrating from home.
2. Give Back with a "Super Bowl Squares" Charity Raffle.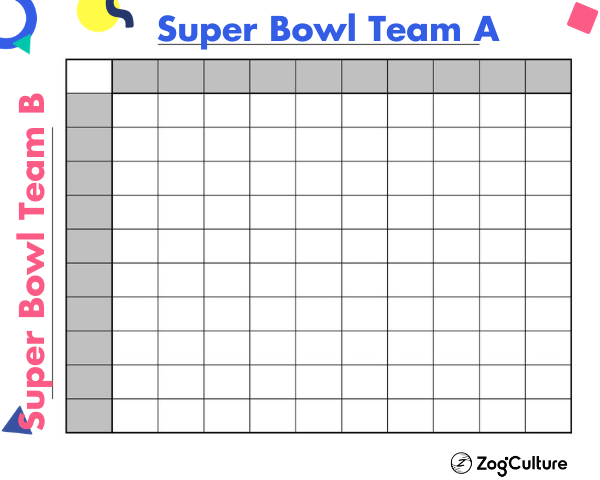 Remember picking boxes at your friends' Super Bowl Party, then waiting until the end of the quarter to see if you won some cash? Well, now you can have double the positive impact.
Your company can organize your own version of Super Bowl Squares, but instead of doling out cash prizes, donate the money to the winners' favorite charities. Make everyone feel like a winner by making an impact in the community!
The play clock is on, so don't give up on the Super Bowl this year. Because when you prioritize your company culture and team connections, you just can't lose!
---
Looking for help planning or pulling off a fun, engaging company Super Bowl Party? We can help! But don't wait—Super Bowl Sunday is just around the corner!