At ZogCulture, we believe life is better with real personal connections, a caring community, and a sense of play. No one embodies our mission more so than our event facilitators.
Your facilitators are the reason why your event runs so smoothly and you can have a fun, stress-free opportunity to connect with your colleagues. Our Meet The Team series introduces you to some of our event facilitators so you can learn about their diverse backgrounds and unique skillsets.
This week, we're introducing you to Miles Josephson. You may recall seeing Miles during your last event working as a tech lead or as support staff.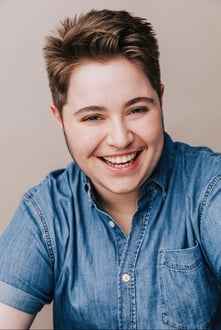 How do you spend y
o
ur time outside of Zog?
I'm an actor and comedian.
What has been a highlight of your career?
Working at the Public Theatre in the Special Artistic Project division.
Why do you like working for Zog?
I love working with my colleagues and playing games for a living.
When have you seen our mission at work?
Once we only had two participants show up for a game. So, our staff jumped in to play! It reminded me of our commitment to our core values and that most important of all, we always have fun.
Any tips for maintaining connections in a virtual world?
While it's different than how we connect in the real world, it's important to embrace the new medium. You may be surprised at how genuine and fun it can be to connect virtually.
Anything fun you want the world to know?
I'm the father of two beautiful cats.
You can connect with Miles by visiting www.milesjosephson.com
---
To meet Miles and the rest of the incredible ZogCulture staff, book your next event with ZogCulture by emailing Bryan@ZogCulture.com
Image courtesy of Miles Josephson