At ZogCulture, we believe life is better with real personal connections, a caring community, and a sense of play. No one embodies our mission more so than our event facilitators.
Your facilitators are the reason why your event runs so smoothly and you can have a fun, stress-free opportunity to connect with your colleagues. Our Meet The Team series introduces you to some of our event facilitators so you can learn about their diverse backgrounds and unique skillsets.
This week, we're introducing you to Talley Gale. One of the reasons we love having Talley on our team is that ze is the ultimate team player shapeshifter. On your next event Talley could be your MC, support, running tech, or even your team's quizmaster. Read below to learn more about Talley's life outside of ZogCulture.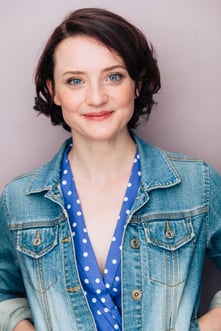 How do you spend y
o
ur time outside of Zog?
I am an actor and pennywhistle enthusiast. I am also passionate about Southern storytelling and lifting up voices from rural America.
What has been a highlight of your career?
Doing a reading of King Lear as Cordelia opposite Christopher Lloyd as Lear. Also, the random skills I've picked up for productions and auditions include air guitar, ukulele, potato dicing, spit-takes, how to run with an uzi, and using a bullwhip.
Why do you like working for Zog?
I get a kick out of thinking on my feet and stressed-out problem-solving. It's also GREAT to unleash a little crazy, especially around folks who may need a little extra absurdity in their lives that day.
When have you seen our mission at work?
It's always great to see a CEO or other supervisor figure engaging with lower-level employees. An energized leader can make an event truly special. People feel seen.
Any tips for maintaining connections in a virtual world?
Keep "office friendships" alive by texting or DMing each other silly things on the side.
Anything fun you want the world to know?
I'm not competitive about anything except Boggle. I always win at Boggle. Always.
You can connect with Talley by visiting www.talleygale.com or on social media on Instagram @talleybethgale
---
To meet Talley and the rest of the incredible ZogCulture staff, book your next event with ZogCulture by emailing Bryan@ZogCulture.com
Image courtesy of Talley Gale