Welcome to Leaders In Play! We interview people who take having FUN at work very seriously. We know, it seems like a crazy concept, but incorporating Play At Work has been proven to improve employee engagement, creativity, recruitment, retention, and provide countless other benefits that help create healthy company culture. Read on to learn more about our featured leader and their definition of Play, both in and out of the workplace.
• Location: New York, NY
• Company: Eat Soccer
• Role: Founder
• Two Highlights You've Had In Your Current Role:
Two highlights that always make me jump for joy are producing and featuring in a soccer-inspired, football clip for Pizza Hut's Big Game commercial during the Super Bowl and teaming up with Chelsea F.C. and the World Jewish Congress Red Card for Hate initiative to create Blues-inspired, speakeasy experiences that celebrated the diversity of soccer fans in New York City.
Describe a normal day in your role.
I must confess that my role is to play soccer. Although I am not running between the lines for 90 minutes, my activities are the same (with less grass and turf pellets in my shoes).
I create opportunities for Eat Soccer to work with global brands and causes. I spend a great deal of time observing the field, attending experiential events, tech panels and pop-ups to learn from consumers and cultivate new ideas. I pitch ideas and stories to score more clients, brand awareness and opportunities for Eat Soccer. From there, I respond to the feedback. Sometimes, this is the form of new partnerships. Other times, it entails answering requests. Oftentimes, it involves adjusting to new insights.
To sum it up, my role at Eat Soccer is to create, observe, pitch and respond.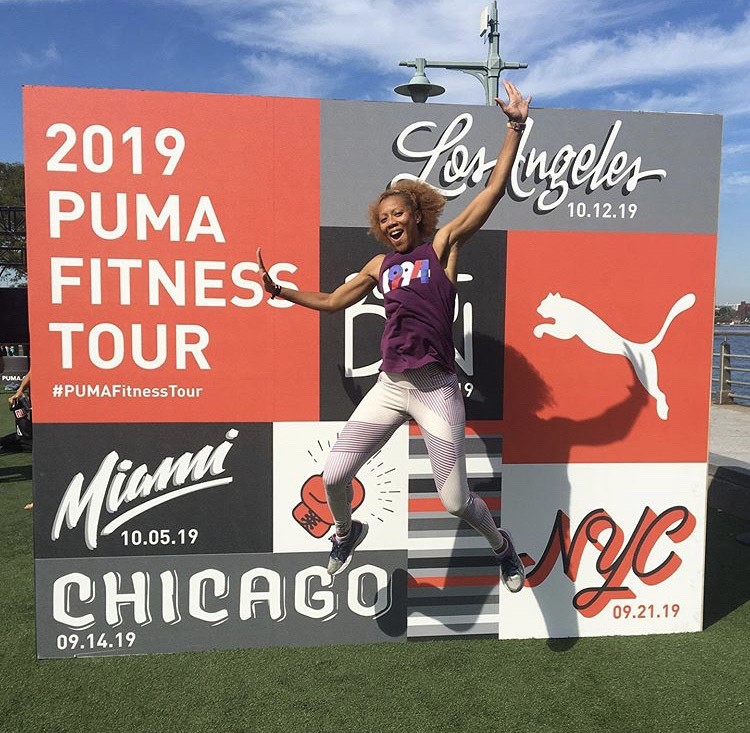 What does Play At Work mean to you?
When I hear the phrase "Play At Work," I feel it is an opportunity to find the fun in your contribution. It's an open invitation to use your talents, experiences and skills to make your unique impression.
What's your favorite childhood game and why?
When I was about 6 years old, my uncle taught me how to throw a football. Therefore, every fall and winter for about 7 or 8 years, we would play this game where I would serve as the quarterback for my older brother and my uncle while they took turns playing wide receiver and defensive back. Whoever was on offense would tell me the route they planned to run, and I would fire the ball to them.
Editor's Picks
> Why Bowling is One of the Best Company Holiday Party Ideas
> How "Baby Shark" Won the World Series: Company Culture Lessons from the Washington Nationals
It's my favorite childhood game for three reasons. First, it gave me such a boost of confidence because, even at that young age, I knew my uncle was trusting me to do something important. That confirmation gave me the courage to seek out bigger challenges as I grew up. Secondly, it prepared me to compete with and against guys, both on the field and in business. Lastly, it ignited my love of football and served as inspiration for the concept that I pitched to Pizza Hut for the Super Bowl ad.
How do you Play outside of work?
Play outside of work for me means finding the fun in as many moments as possible. This can range from discovering awesome experiences in the city to playing life-size board games around town to challenging myself with brain teasers to cheering on athletes in competition.
Name the most memorable work/networking event you've ever attended and why?
This past summer I had the opportunity to attend the Cannes Lions Festival and serve as guest panelist on the Cannes Lions Digital Pass. It will always standout in my mind because it seemed to be a never-ending stream of professional opportunities for me to experience before, during and after the festival. Prior to attending the festival, I was able to go to The Female Quotient Lounge to learn more about an initiative to increase the visibility of women in sports.
As a panelist, I was able to share my insights on how aging brands can gain fans with famed BBC journalist Tina Daheley. Additionally, I was able to get firsthand insight on fan experience by attending a FIFA Women's World Cup match in Nice, supporting AS Monaco in their championship basketball tournament campaign and exploring Formula 1's Fairmont Hairpin.
Name a fun coworker. What makes them a fun person to work with?
For the moment, I'm flying solo at Eat Soccer. However, I consider the vendors that I work with to be fun teammates out in the field with me on client projects. One amazing vendor that I absolutely love to team up with is EATGOODNYC. Co-founder Carolina Wang is so creative and passionate about the edible art that she creates alongside her co-founder, Benny. Both are diehard soccer fans, and it's apparent that they squeeze as much fun as possible into each of my orders, offering my attendees sweet, Insta-worthy soccer bites.
If you could have a billboard with anything written on it, what would it say? Why?
If I could have a billboard with anything written on it, I would display the best piece of life advice my granddaddy gave to me. "What catches your attention will soon catch you." It is a proverb that teaches the importance of awareness, the consequences of focus and the inevitability of achievement. This statement was his 8-word law of attraction mantra, and I've seen it play out countless times with a variety of people, myself included.
Who or what do you draw playful inspiration from?
I've always admired George Washington Carver as my role model for play. His fascination with plants at a young age put him on a journey that led to him to develop more than 300 products using the peanut, introducing crop rotation to the rural South and ultimately saving its agricultural economy from ruin. His life's work inspires me to explore the countless ways that I can use soccer to tackle challenges, create opportunities and provide fun in our communities.
What's one fun thing you want to do by the end of the year?
To challenge myself and put my love of the Big Apple to the test, I took the Sightseeing Licensing Exam this past summer. Now that I am a gold star, accredited tour guide, I think it would be fun to create a unique tour and book at least one paying customer before my birthday (December 13th).
If you have someone in mind who you would like to see featured, please email Angel at angel@zogculture.com.