It's that time of the year when renowned artists and entertainment industry titans come together to recognize the best of the best—it's award season. The Grammys came and went, and the Academy Awards are around the corner, but award ceremonies don't have to be limited to Hollywood.
What if your office had its own fun way to recognize the stars who made significant contributions to the company's success all year?
Fun Fact: National Employee Appreciation Day is the first Friday of March (March 1st—mark your calendars), but there's always time to shine a light and shout out a job well done, no matter the date. Employee recognition means happier, appreciative workers who want to stick around for the long haul. In the spirit of award season, let's highlight some archetypes of essential workers you can find in the office.
Best Original Brainstorm
Was there an idea an individual or group thought up that sent waves through the company, leading to more creativity, a reinvigorated team, and a heap of other benefits? Brainstorms have a way of doing that. This one goes out to the sharp minds who are able to objectively assess where a company is while dreaming up a way to elevate it to another level. These dreamers and doers are invaluable to a company's growth.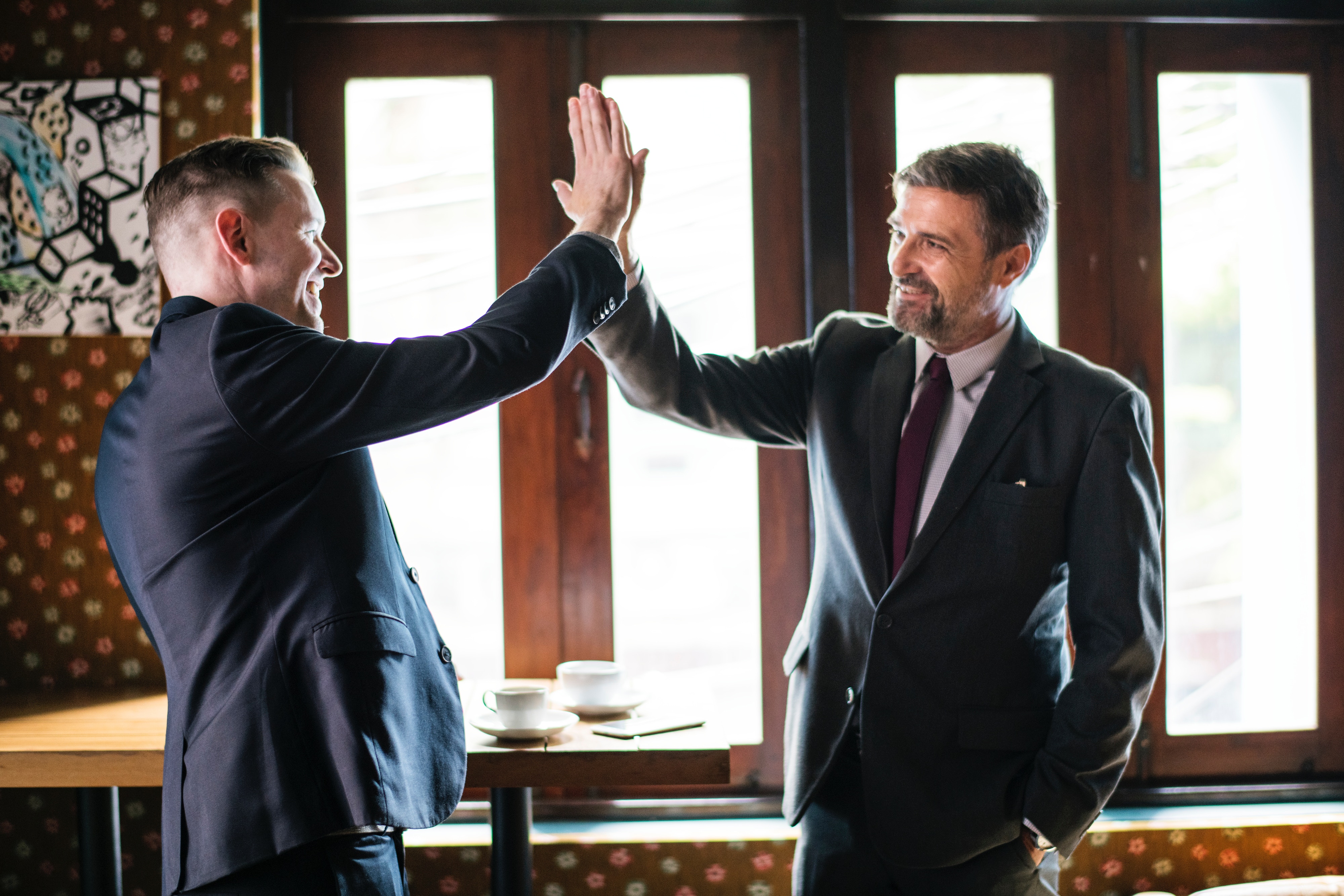 Most Valuable Planner
Every office needs people who are three steps ahead of the important dates, whether for a party that raises everyone's spirits or setting up their coworkers for success before a pivotal presentation. Your MVP's mind was born with a calendar app. Their recall of birthdays, anniversaries, and meetings is unparalleled. Reward this vital worker who keeps the company organized and timely with the acknowledgement they deserve.
Breakout Role In A Project
Watching an employee blossom when handling a major task is fulfilling on a multiple ways.
It reinforces the method behind employee recruitment.
It can bode well for how management develops talent.
And most importantly, it means you've definitely found yourself someone who can contribute when given the opportunity.
Give them a shout out and make sure to wear sunglasses when looking forward into their bright future.
Best Team Player Performance
Remember that time when you were pressed up against a deadline? When you called in a reliable worker, and they proved to be the clutchest player possible? Those teammates deserve to be immortalized in those moments, as they are able to step in and not only stabilize a situation but produce results you wouldn't have seen otherwise. They provide the real-life buzzer beaters that prevent setbacks. Praise seems to follow them thanks to their efficiency and willingness to help.
Morale Booster of the Year
This joyful worker bounces into their day with boundless energy and uplifts their coworkers' spirits through a combination of infectious attitude, well-timed memes, and high-level competency. They always have your back and are downright resilient in the face of adversity. They're simply immune to bad days. Seems only natural to shine a light on this ray of sunshine's work ethic and temperament.
Lifetime Achievement Award
Don't ever stop showing love to the wily veteran who has been there seemingly from the start. They've somehow have been there 10 years longer than anyone else and have seen it all. Successes, false starts, turnover, you name it. The seasoned worker plows on all the same, rising up the ranks while sharing wisdom when called upon.
Their triumphs serve as the blueprint for the up-and-comers and inform the hiring process. These workers aren't easy to find so make sure to show your appreciation to this pillar in the company.
Do any of these awards bring someone to mind? Give them a shout out in the comments below!