Welcome to Leaders In Play! We interview people who take having FUN at work very seriously. We know, it seems like a crazy concept, but incorporating Play At Work has been proven to improve employee engagement, creativity, recruitment, retention, and provide countless other benefits that help create healthy company culture. Read on to learn more about our featured leader and their definition of Play, both in and out of the workplace.
The U.S. Soccer Foundation serves as the major charitable arm of soccer in the United States and delivers sports-based youth development programs, giving children the chance to embrace an active lifestyle while aiding their personal growth off the pitch. Headquartered in our nation's capital, the foundation relies on partnering with national organizations and local communities to provide their services effectively. That's where Mike Vaughan Cherubin comes in.
Vaughan Cherubin uses his innate ability to foster meaningful relationships in order to cultivate important partnerships that aid the foundation in its mission. Affectionately known as "Coach Mike" to the countless children he's mentored, he doesn't stop giving back to the community (or playing soccer) when he's off-the-clock. His infectious energy and compassion impacts all who know him, and his selfless approach to life make him the ultimate teammate in whatever he's doing.
Location: Washington, D.C.
Company: U.S. Soccer Foundation
Role: Director of National and Regional Partnerships
Two Highlights You've Had In Your Current Role:
Creating a partnership with the Boys & Girls Club of America to help get 50,000 youth playing soccer.
Creating a "Train the Trainer" model that helps bring motivated and well-trained coach-mentors to thousands of youth across the country.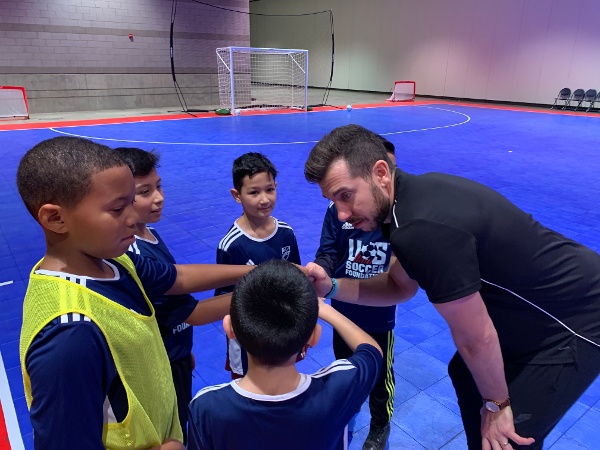 Describe a normal day in your role.
I spend most of my time creating strategic partnerships with large youth-serving organizations. Each relationship takes a long time to build, so you will often find me at some part of that process; either on a call, on a plane headed to a meeting, or writing emails. One thing I've learned is these relationships take time. For example, it took more than a year of nonstop communication to create a partnership with the National 4-H Council.
What does Play At Work mean to you?
People often think because I work in soccer I basically kick the ball around all day. I wish that were the case, trust me. But I do work in a flexible and fun work environment. At the Foundation, we are welcome to turn on a soccer match in the kitchen (while we work on our laptops), or work from a coffee shop if we need a little fresh air.
I think these things make my colleagues and me feel less trapped to our desks and more empowered to get our work done in a positive and productive way. I should maybe not undersell that we also have soccer balls all over our office, and a few juggles or passing with a work friend are pretty common. You always have to have a watchful eye to avoid the occasional nutmeg.
What's your favorite childhood game and why?
I loved basketball and soccer growing up. But I think I really would have fallen in love with any team game. I love competing with friends and leaving it all on the field. I was never the best guy on any team I played on, but I always tried to be a good teammate and make up for my lack of skill with hustle. Those two things got me far in sports. I didn't become tall until college (I grew 3 inches!) so most people think I was just the "tall guy," but actually I was the hustle guy.
How do you Play outside of work?
Lots and lots of ZogSports. There have been seasons I have played volleyball, flag football, softball, soccer, and basketball (it doesn't hurt that my wife is the general manager of ZogSports.) But as I have gotten older, my body has not allowed me to play quite that much anymore. So play for me outside of work now could look like gardening or coaching my middle school soccer team instead of just playing.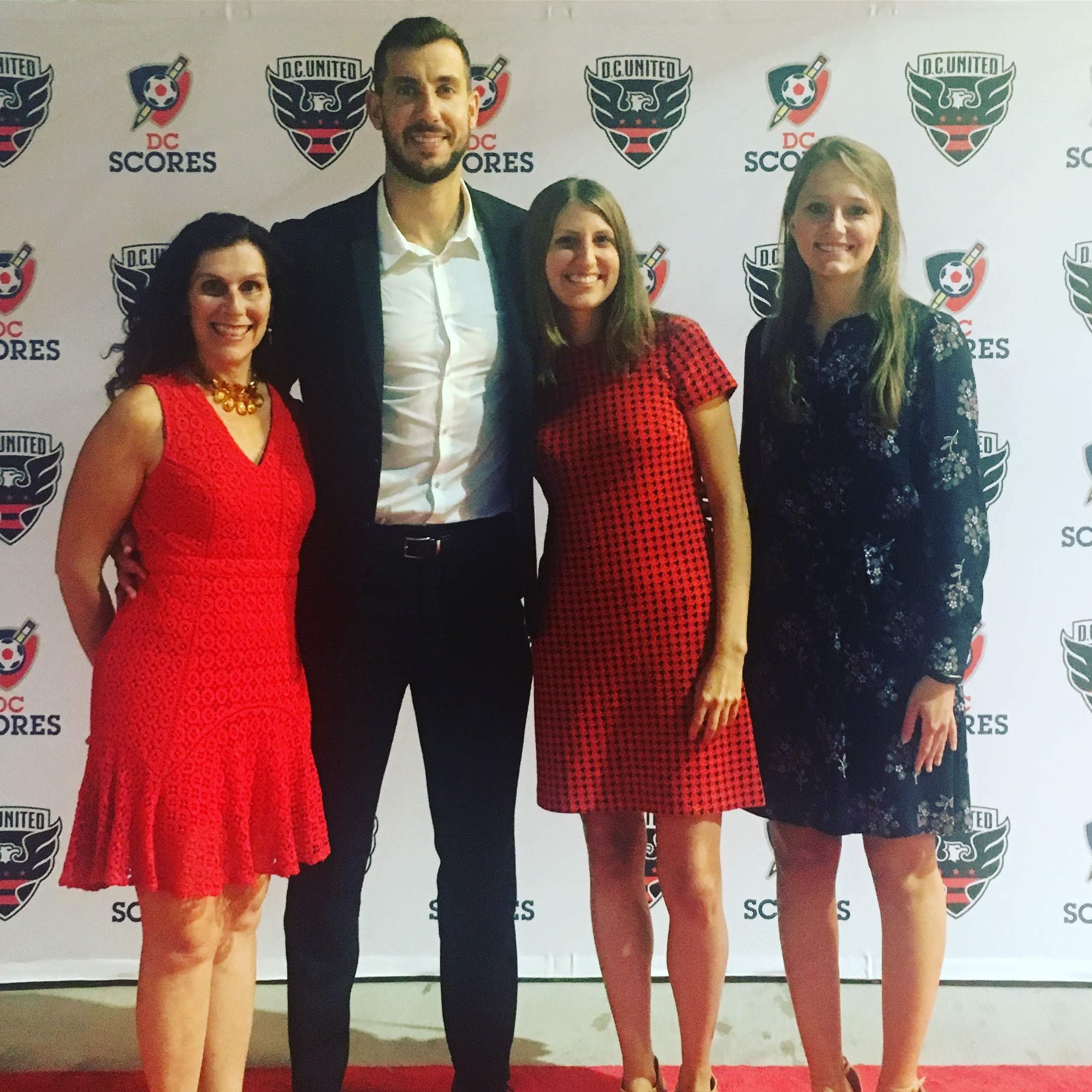 Name the most memorable work/networking event you've ever attended and why?
Because of working at the U.S. Soccer Foundation, I've been to a few great events with some of my sports idols. Meeting Mia Hamm and Cobi Jones was one of those moments I'll never forget.
Name a fun coworker. What makes them a fun person to work with?
My boss is Jen Jinks. For her, laughing is part of every meeting. I think that's rare and wonderful in a relatively serious DC work environment.
If you could have a billboard with anything written on it, what would it say? Why?
I just spent a minute trying to think of something very powerful to say and I came up blank. So I'm just going to go with: "You're the Shit". I love the idea that people are driving by this thing and get a little giggle out of it, and then maybe sit a little higher in their seat because they are reminded how wonderful they are. I don't think we give each other enough love and positive reinforcement in day-to-day life. We have such a short time on the planet and life can be so difficult that any opportunity to spread joy is worth taking.
Who or what do you draw playful inspiration from?
A few years ago, I started a morning outdoor pickup basketball game. I no longer manage the game, but it continues years later. Every time I go back, I re-experience the joy of playing basketball as the sun rises. It is a beautiful thing. In addition, the atmosphere is so positive on that court that I always leave feeling like THIS is what sport and play should feel like.
I also coach a middle school soccer team. Recently my kids lost 8-0. I know -- not good. But, these kids were so unfazed and had such a fun time playing that they asked to stay and keep scrimmaging after the game was over. If that doesn't inspire you, I don't know what does.
What's one fun thing you want to do by the end of the year?
I just went on my honeymoon to Uganda, South Africa, and Tanzania so I think I am more or less out of wishes for 2019. If I had to think of something else fun I'd like to do it would be to go surfing. I don't get to go much, and I'm still learning, so I need to keep practicing!
If you have someone in mind who you would like to see featured, please email Angel at angel@zogculture.com.