Looking to host an incredible in-person or virtual event for your company? Look no further than ZogCulture, the experts in play at work.

Let's get one thing straight: Play isn't just kid stuff. There's a science to how we play, and it affects our lives in important ways—from how we work to what we find fulfilling. In fact, some social scientists suggest play might be the most important work we do.
Dr. Stuart Brown is the leading expert in researching the role of play in fueling happiness and intelligence throughout our lives. Cross-referencing his career-shaping studies in animal behavior, neuroscience, biology, psychology, and social science, he released the book Play: How it Shapes the Brain, Opens the Imagination, and Invigorates the Soul.
In his book, Dr. Brown unpacks the biological drive to play. He shares why play is as important as sleep or nutrition; and, furthermore, how understanding the play personalities can help us connect and work better with people. Here's a primer on what the 8 Play Personalities are all about.

What are the 8 Play Personalities?
1) The Director
The Director is the person who might enjoy planning the team outing even more than the outing itself. They are detail-oriented, list-making, box-checking dynamos who love to plan. They get real joy from bringing people together and directing the experience beginning to end.
Who are some well-known Directors?
Sheryl Sandberg
Steve Jobs
Elon Musk
2) The Artist / Creator
The Artist / Creator is someone who plays by making things. You can count on the artist or creator to have the best decorations and designs, self-made, of course. This person is extremely tactile, and loves turning ideas into tangible things whether through arts or crafts.
Who are some well-known Artists / Creators?
Michelangelo
Banksy
Frida Kahlo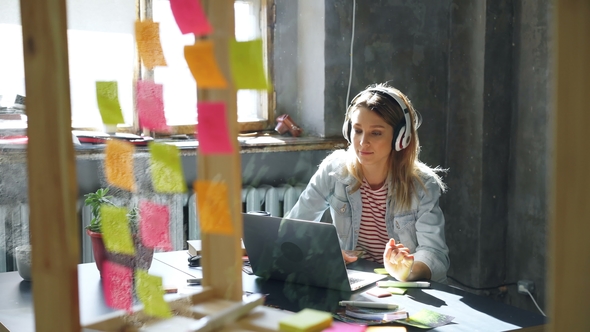 3) The Kinesthete
The Kinesthete is always active, always doing something, always in motion. Whether dancing, swimming, playing sports, or just taking a walk, Kinesthetes have fun whenever they use their bodies for play.
Who are some well-known Kinesthetes?
Julianne Hough
Misty Copeland
Kilian Jornet
4) The Joker
Knock, knock. Who's there? The Joker. This person loves to laugh and make others laugh. Play to them is watching comedy or cracking jokes with friends. Anything that gets the giggles going.
Who are some well-known Jokers?
Will Ferrell
Amy Poehler
Tina Fey
5) The Competitor
The Competitor loves to win. This kind of person finds a way to raise the stakes on just about anything, adding fun by introducing a contest or competition to the most mundane of tasks.
Who are some well-known Competitors?
Michael Phelps
LeBron James
Serena Williams
6) The Collector
The Collector gets joy from finding, gathering, sorting, and collecting things. For these people, fun is collecting objects and experiences that contribute to a deeper personal meaning and feeling.
Who are some well-known Collector?
William Randolph Hearst
Marie Kondo
Jay Leno
7) The Storyteller
Storytellers are extremely imaginative and love to be creative, but in a different way from the Artist / Creator. For them, play is everything from music to theatrical performances to writing; all are important ways to craft new stories.
Who are some well-known Storytellers?
Steven Spielberg
Rupi Kaur
Lin-Manuel Miranda
8) The Explorer
The Explorer loves to see new places, people, and things throughout the world. Typically extroverted, this person seeks newness and novelty, craving that fun feeling of adventure.
Who are some well-known Explorers?
Neil Armstrong
Amelia Earhart
Jonathan Van Ness
Interested in learning even more about Dr. Stuart Brown's 8 Play Personalities? Join us for a FREE event on May 7th at Post'd, where we'll be exploring how to engage all personalities in the workplace.