You've nailed down the date for your next company party. You've arranged the time and place, and you know who will be showing up. Those are the first steps but now you must answer the most important question that will determine whether your party is successful—how will you entertain your guests? Specifically, what will engage your employees beyond drinking and conversation to make your event memorable?
Here are five must-have activities that will enhance your next company party experience.
1. Photo booth
An oldie but a goodie. Photo booths not only encourage connection by bringing people together in one space, but they also give everyone an excuse to be playful in the moment. Where else can you put on a top hat and sparkly glasses while holding up a sign that says "I love my company"? Don't miss the opportunity to have snapshots that will serve as a reminder of the good times had at the party!
>Want us to plan your company's holiday party? Click here to learn more!
2. Magician
Our personal favorite entertainer for a party, primarily because magicians are capable of appealing to different kinds of people on an equal playing field. In other words, no one is "good" at understanding magic tricks, no matter how many David Blaine videos you watch. This makes it a playful and inclusive activity that everyone can enjoy.
3. Casino Night
A casino area is a great way to engage people in a little spirited competition. Offer games like poker and blackjack for the casino lovers out there who know their way around a table game. Be sure to also include more playful, easy-to-learn games such as roulette, which is always guaranteed to draw a crowd, or keno to make the festivities more inclusive for beginners.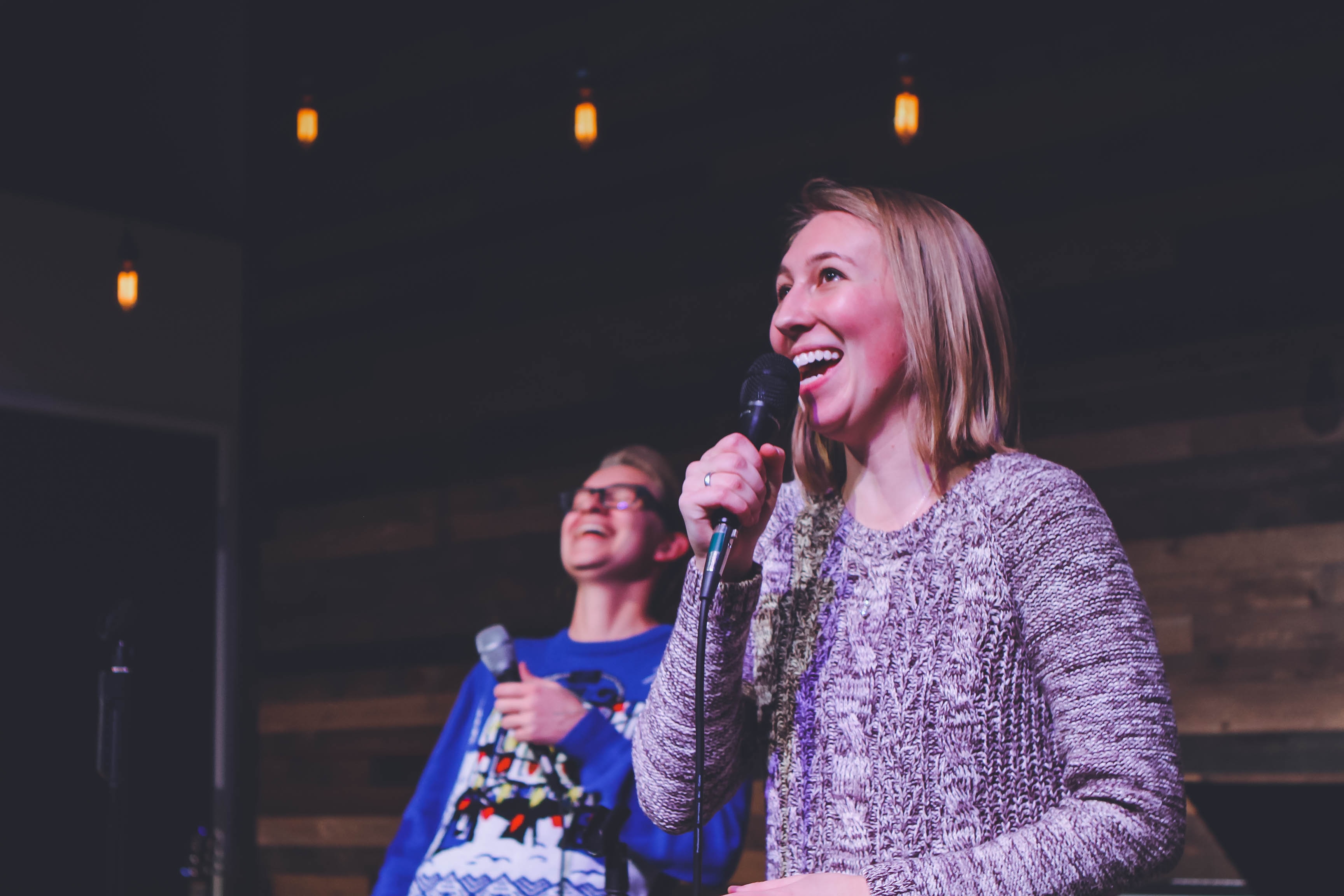 4. Karaoke / Lip Sync Battle
While some may need liquid courage to participate, others may see the stage and say "Sign me up!" Everyone loves music and giving people a space to show off their talents or belt their favorite songs with coworkers is a great way to build connections and share laughs. There's really nothing like seeing Bill from Finance and Sandra from Marketing perform a rousing rendition of Bonnie Tyler's "Total Eclipse of the Heart". This activity was made for those with play personalities like the Creator, the Director and the Artist.
5. Charity stations
Corporate Social Responsibility is a yearlong commitment, but giving back can become even more top-of-mind for people at times, such as during the holiday season or monthly awareness campaigns like World AIDS Day or National Breast Cancer Awareness Month. We suggest having stations set up where people are encouraged to give back to select charities through stimulating activities with a personal component. Some recommended thoughtful, creative hands-on exercises include writing letters or craft-making.
If you are looking for a resource to bring any of these ideas, or more, to life please contact us at info@zogculture.com. Our mission is to create real personal connections and build community through play -- let us know if you want to explore bringing these to your next company party!